Residential & Commercial Drain Laying Hamilton
Don't let a Blocked Drain ruin your day, call Ur Plumber to the rescue.
Emergency Drain jetting for blockages
Wastewater Drainage system installation
Quality workmanship from expert Drainlayers
Ur Plumber works with residential and commercial clients throughout Hamilton and the wider Waikato region.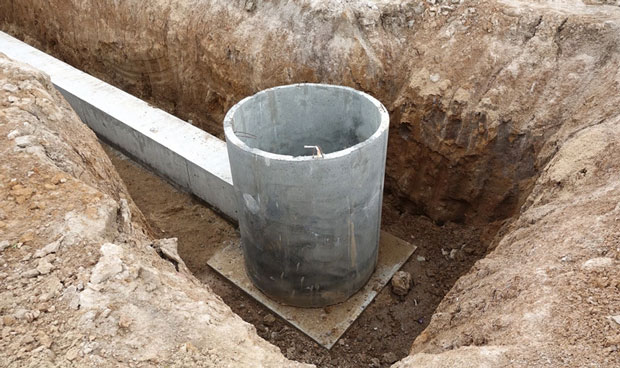 Professional Drainage Service
Keep your home safe with expertly installed and maintained Drainage systems by Hamilton-based Ur Plumber.
Ur Plumber's friendly team of Plumbers provides reliable Drainlaying and Drainage service for residential and commercial customers in Hamilton and the wider Waikato region. Our Drainlayers take pride in delivering a high standard of work, on time and on budget.
We offer a range of installation, repair, and maintenance services, and can help with:
Wastewater Drainage systems
Clearing Drain blockages
Drain inspection and assessment
Drain repairs and replacements
Water tank installations
Rainwater collection systems
Sewer and stormwater drains
Stormwater sumps and catchpits
Prompt and effective clearing for Blocked Drains to get everything back on track
No need to panic if your Drain is blocked. We can help with blocked toilets, bathrooms, and sinks, as well as stormwater and wastewater pipes. Inside or outside, Ur Plumber can fix blockages safely and effectively with a pressure jetter. Your situation can be assessed with a Drainage camera which allows our technicians to inspect the inside of the pipe and locate the cause of the blockage.
Drain jetting comes with many advantages, including:
No digging – A flexible hose is used to get to the blockage so there is no need to dig up the lawn to get to the pipes.
More efficiency – The strong pressure of the water can easily cut through debris and tree roots to clear out your pipes without causing damage.
Eco-friendly – Unlike traditional methods, drain jetting uses only water so no nasty chemicals are necessary to clear the blockage.
Get Quote
If you need an emergency local Plumber, or would like to book Gas, Plumbing and Roofing services, contact our friendly team.